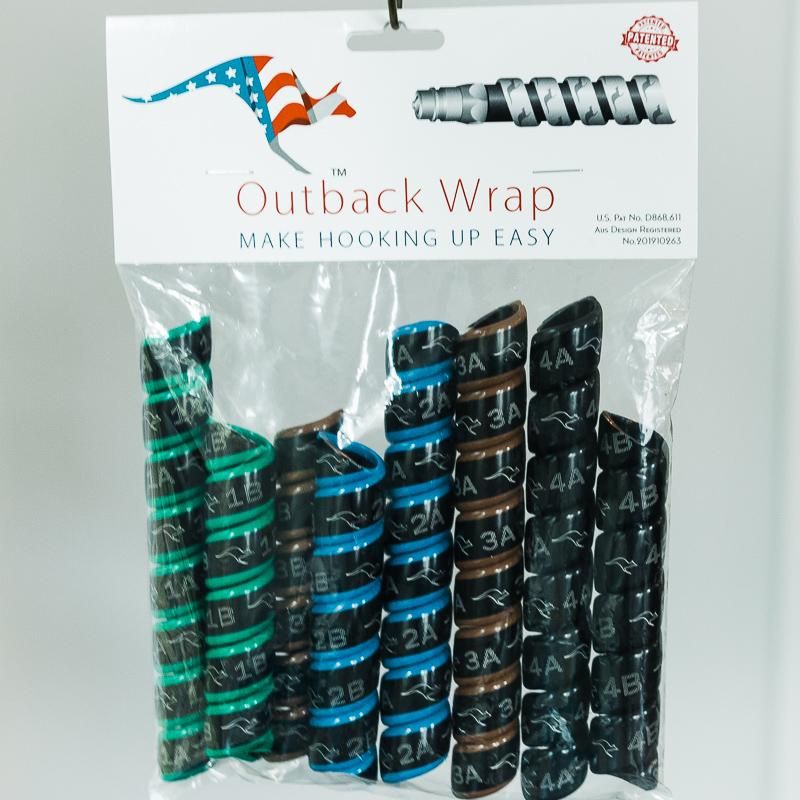 OBW Large 4 x Pairs Fits; 1/4" to 1-1/2" Hose


Outback Wrap is marked 1-6 and uses the ISO colour system for agricultural hydraulics: 1=Green; 2=Blue; 3=Brown; 4=Black; 5=Purple and 6=Grey.

A & B is lasered into the wrap to give a left and right, or an above and below indicator when hooking up

A & B wraps are cut to different lengths, giving an additional visual aid when looking at hoses

Outback Wrap can withstand temperatures to -60 degrees F (-50 degrees C) to 212 degrees F (100 degrees C)

Outback Wrap is polyethylene and the colour is part of the moulding process, so it will not fade or crack.


Outback Wrap is not affected by grease, oil or dirt; it can be cleaned with any solvent or soap.

No tools required. Easily changed to suit the operator.
This package contains (4) pairs that fit 1/4" to 1-1/2" hose.